S P A C E D O U T
This game was made in 48 hours for the LD47 Competition (Rate it here)


TIPS:
- Use up all the hours in the day before sleeping.
- Work by clicking on the navigation area.
- Health, happiness and ship must be >50% to work.



Come hang out at our daily game development streams: https://www.twitch.tv/lana_lux


INSTRUCTIONS:
WASD to walk, SHIFT to run, Left mouse button to interact with things.
Try to earn enough credits to upgrade your FTL from your fabricator. Once you do, use it to return home.

Each task takes a period of time.

Select your work station to work and earn credits.

Click the navigation area to work. It requires health, happiness and ship repairs (over 50%).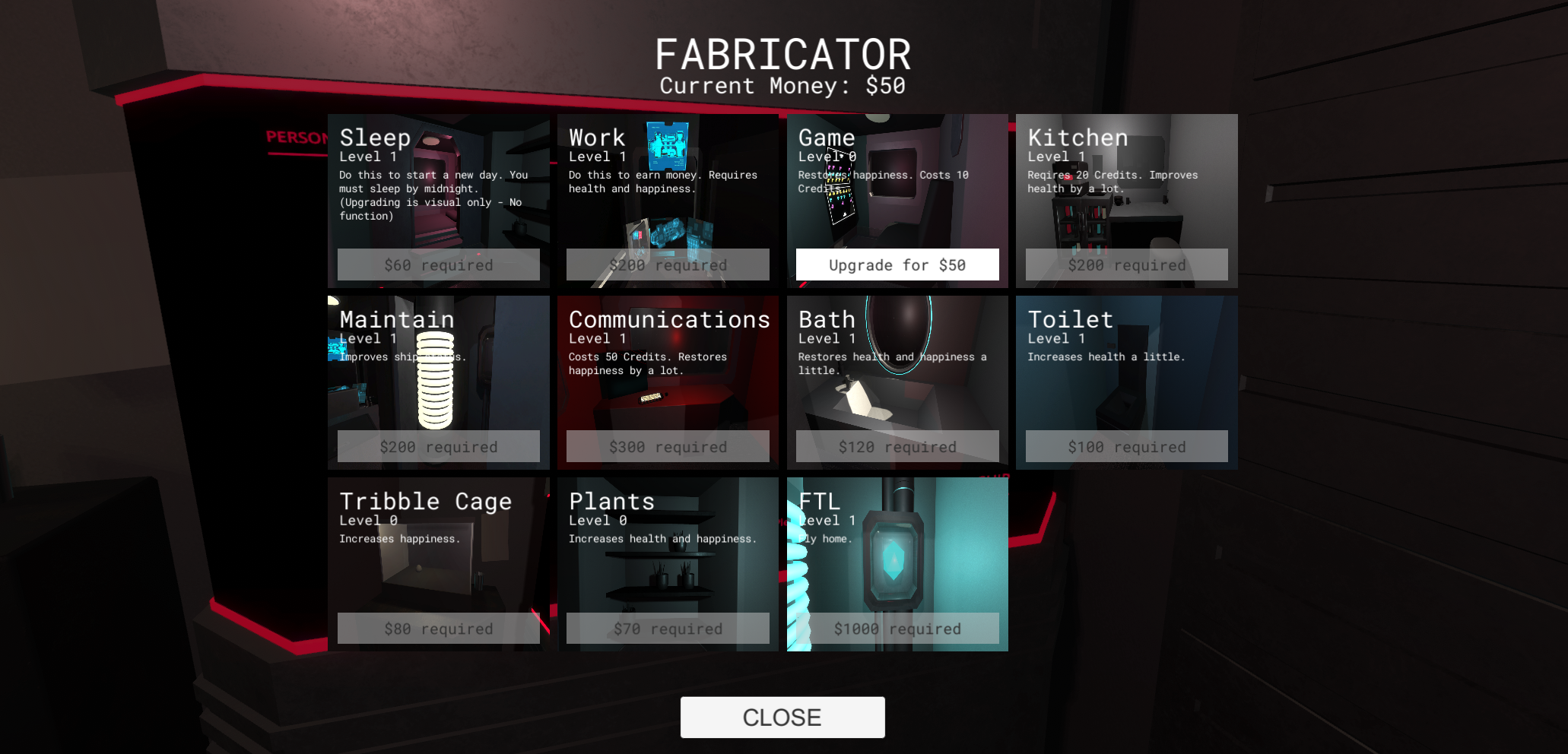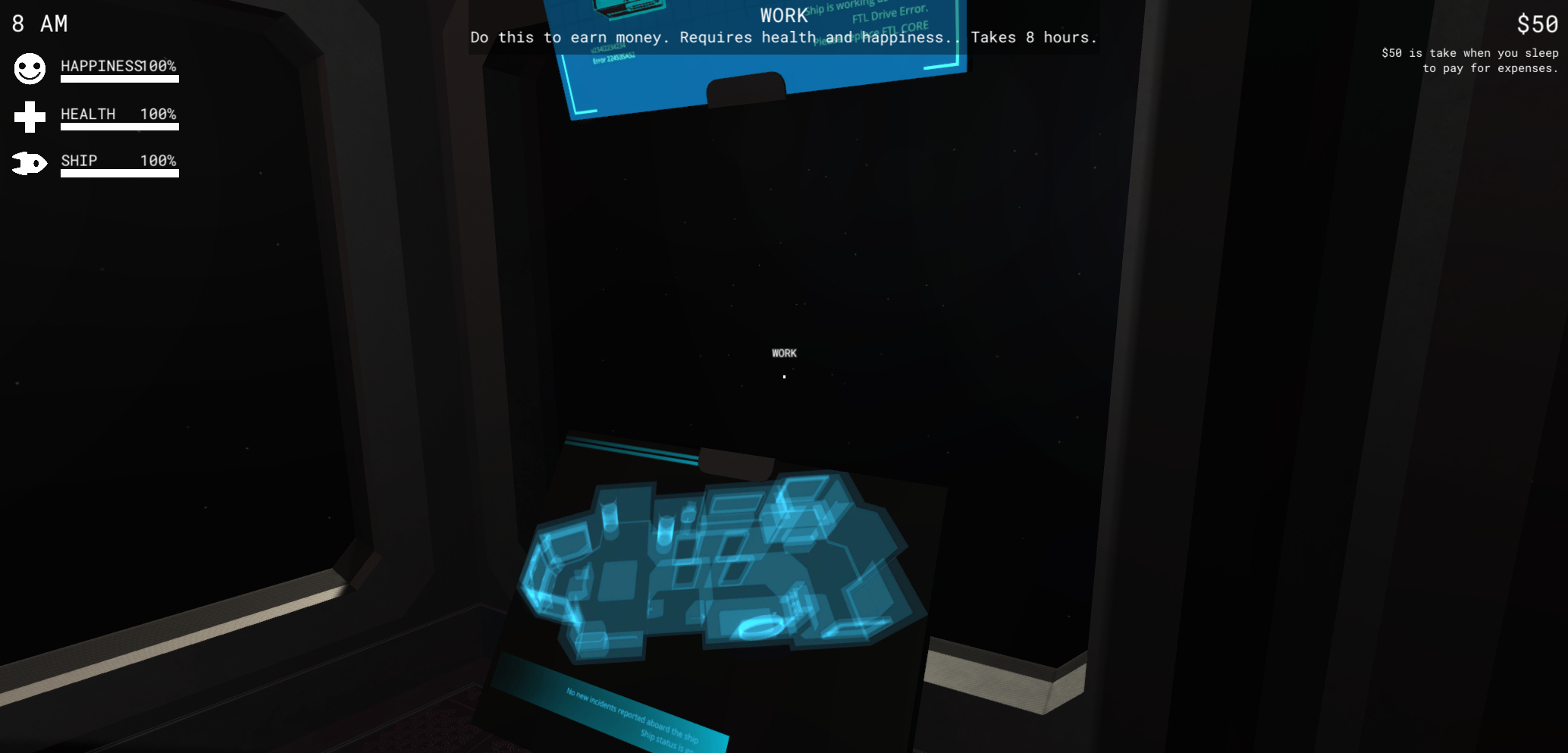 You must sleep by 12AM and regardless of when you go to sleep, you will wake up at 8AM.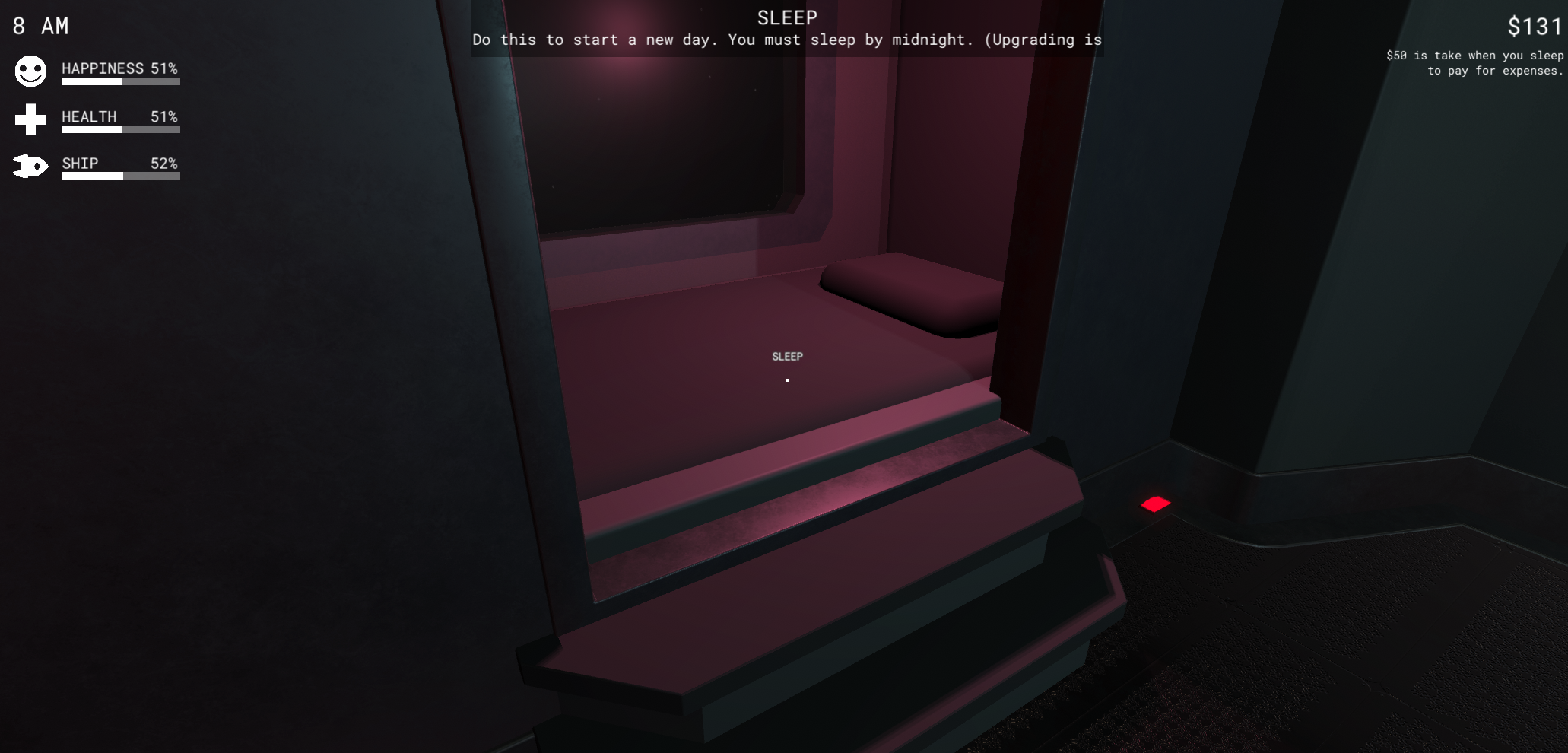 Note: Updated the broken radio switch and second FTL upgrade. Added HTML version.
SOUND CREDITS:
Toilet
Gaming
Sleep
Work
Plants
Food
Bath
Tribbles
Purchase
Maintain engine
Engine
Communications
Start FTL
Ambience
Song